I was walking through Selfridges and what do I see?

First up, a beautiful Christmas Hamper overflowing with luxury food items, complete with a cute polka-dotted bow.

And if a hamper just doesn't quite cut it, a tub full of Christmas food goodies! The Selfridges guys really know how to make the best of their visual displays. It's abundant, it's fun, it's colourful without being tacky, and it's a signature Selfridges yellow.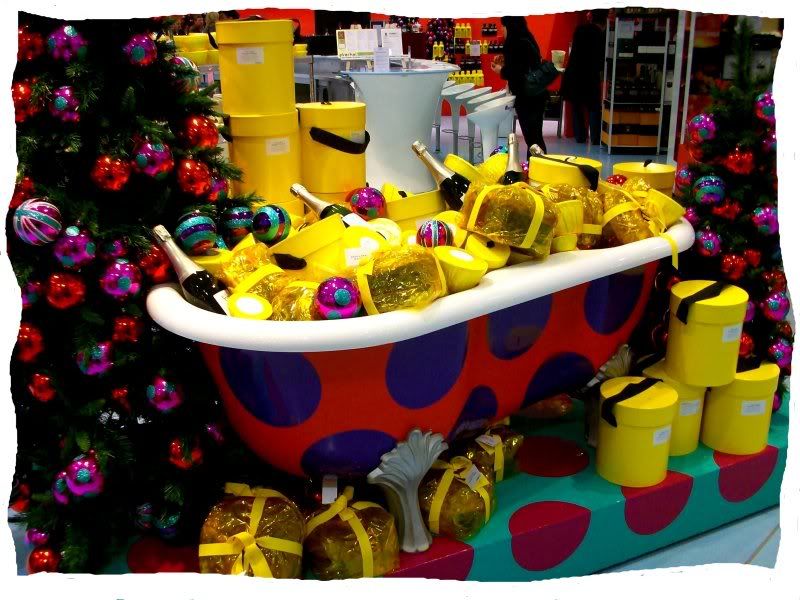 Mini (and full sized) bottles of Moet encrusted with Swarovski crystals. Try recycling those on New Year's day?



And finally, Paul Smith Evian bottles. Lets break this one down. It's a glass bottle. It contains water. It has candy stripes and the words "Paul Smith" printed on the glass. Would you pay the 1000% mark up to drink some mineral water?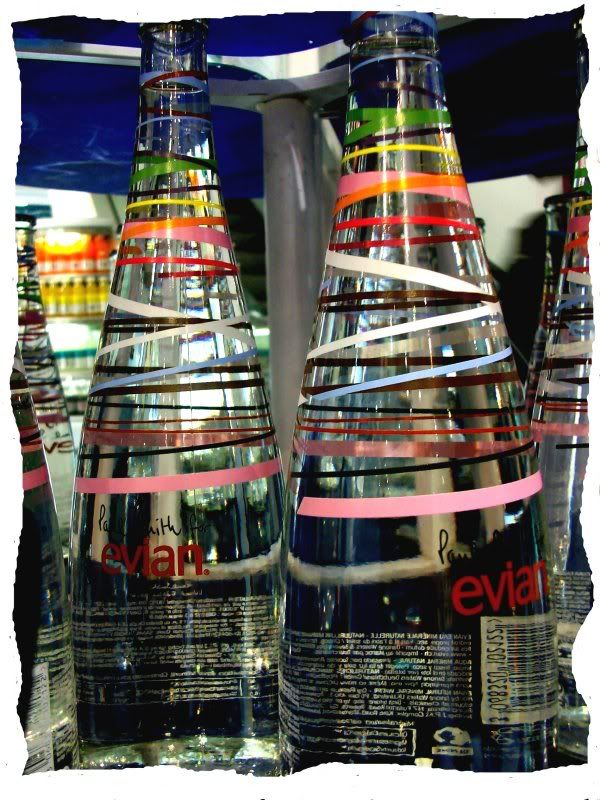 I know it's pretty. I was going
oooh
and
aaah
too, but after some thought I simply cannot justify buying any of these items for myself. Instead of buying some water in a Paul Smith bottle, I'd rather spend the money on providing clean water to under-developed communities around the world. These gifts are cute, and I'll feel very blessed to give and receive gifts. There's nothing wrong with expensive gifts. But this Christmas, I've decided to play an active role in serving the world in which I live.
God placed me in this world to steward it, not to live a me-centred life.
I don't have the answers, and I'm not planning to go on a mega long trip to Somalia or Ethiopia or rural India. I don't need to go far away to make a change in a world which I'm responsible for. Every little counts! Think In Pennies :) Click on the link to find out more.