The biting cold has gone and evidence of spring is starting to peek through (albeit very reservedly!). Just to remind myself of the beauty of winter, I've put two photos up which I took with my simple digital camera. They turned out so pretty in the end I just had to share them with you!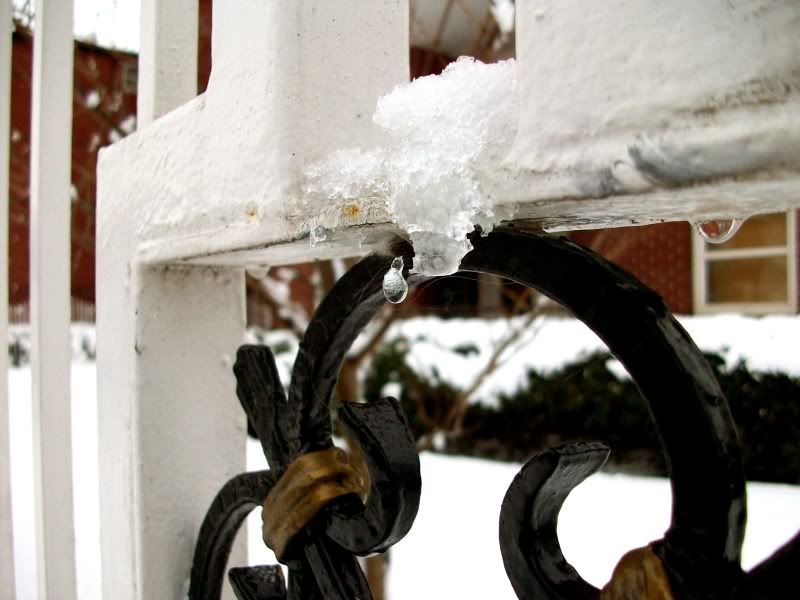 The first is a frozen dewdrop surrounded by snowflakes and cobwebs nestling on the metal railings outside my apartment.
The next one is a photo of wilted red berries carrying the weight of some heavy early morning snowfall. The poor things were shrivelled up but still so brilliantly red. I imagine this is what inspires lots of Christmas themed colours (red and white). God our Creator is such an artist!
Unfortunately that digital camera was stolen a few days ago and now I am saving up to replace it. Am thinking of the Canon G11 but at its cheapest online, it's still a good £350!!! I love the idea of owning a DSLR but would hate lugging it around. I think for people like me who don't photograph professionally, utility is just as important as function, if not more. Most of the compositions I see in my head which I really want to photograph tend to be off-the-cuff moments when I'm out and about, on my way to the library, in the park or at lunch. I want something I can just whip out of my handbag when I see an opportunity.
I don't know, what do you think?